Located in the city of Thunder Bay, and just a step from King George's Park Estates, Whitewater Golf Club strives to provide a world-class experience in Northwestern Ontario. Play the best golf in the region, live a life of leisure, increase productivity by hosting business meetings and conferences and celebrate life's biggest moments - Whitewater Golf Club is a place like no other.
Following in the spirit of adventure and the footsteps French-Canadian voyageurs, native Ojibway, Métis hunters and Scottish fur traders, who first put the area on the map at the center of Canada in the early 1800s, Whitewater Golf Club is a testament to those who first paddled the Kaministiquia River and those who have followed.

Our vision is to develop Whitewater Golf Club and King George's Park Estates into the premier golf resort community in Northern Ontario. The two Thomas McBroom designed courses – the Forest and River – will always be among the finest 18 holes of golf in the province. The setting for our 20-acre golf academy is second to none. It's a facility designed to allow golfers of all abilities to improve all aspects of their game. The Whitewater Golf Academy features putting, chipping, sand and short game stations as well as a 400-yard range with double-ended bentgrass tee decks. Our golf professionals have many years of training and are dedicated to helping each golfer improve his or her game using the latest innovations and techniques in golf.
King George's Park Estates is designed around an 18-hole championship golf course where a premier master planned community featuring 500 homes, a resort hotel, community amenities and varied recreational activities will be developed over the next decade. Estate lots, town homes and luxury condominiums offer a wide variety of real estate opportunities designed for year round residence or vacation homes.

A place to live, work and play. Lots are currently available. As we grow over the next decade our resort accommodation will feature premium design, construction and furnishings in keep with the natural setting. On-site amenities like our picturesque hiking trails make every day more enjoyable for all who visit or stay.

Located below the Candy Mountain Range, King George's Park Estates is being meticulously designed to exist in harmony with its precious natural setting and not intrude on the golf course. The tree-lined fairways and impeccably manicured greens, contrast sharply with the white sand bunkers. And always, the winding Kaministiquia River creates a natural and peaceful hazard as fairways roll gently along and above its sloping banks. Just seven yards shy of 7,300-yards, the Forest and River courses will test the versatility of the very best golfers. At the same time, multiple tee decks and relatively level fairways make it a pleasure for all levels of players to walk or ride.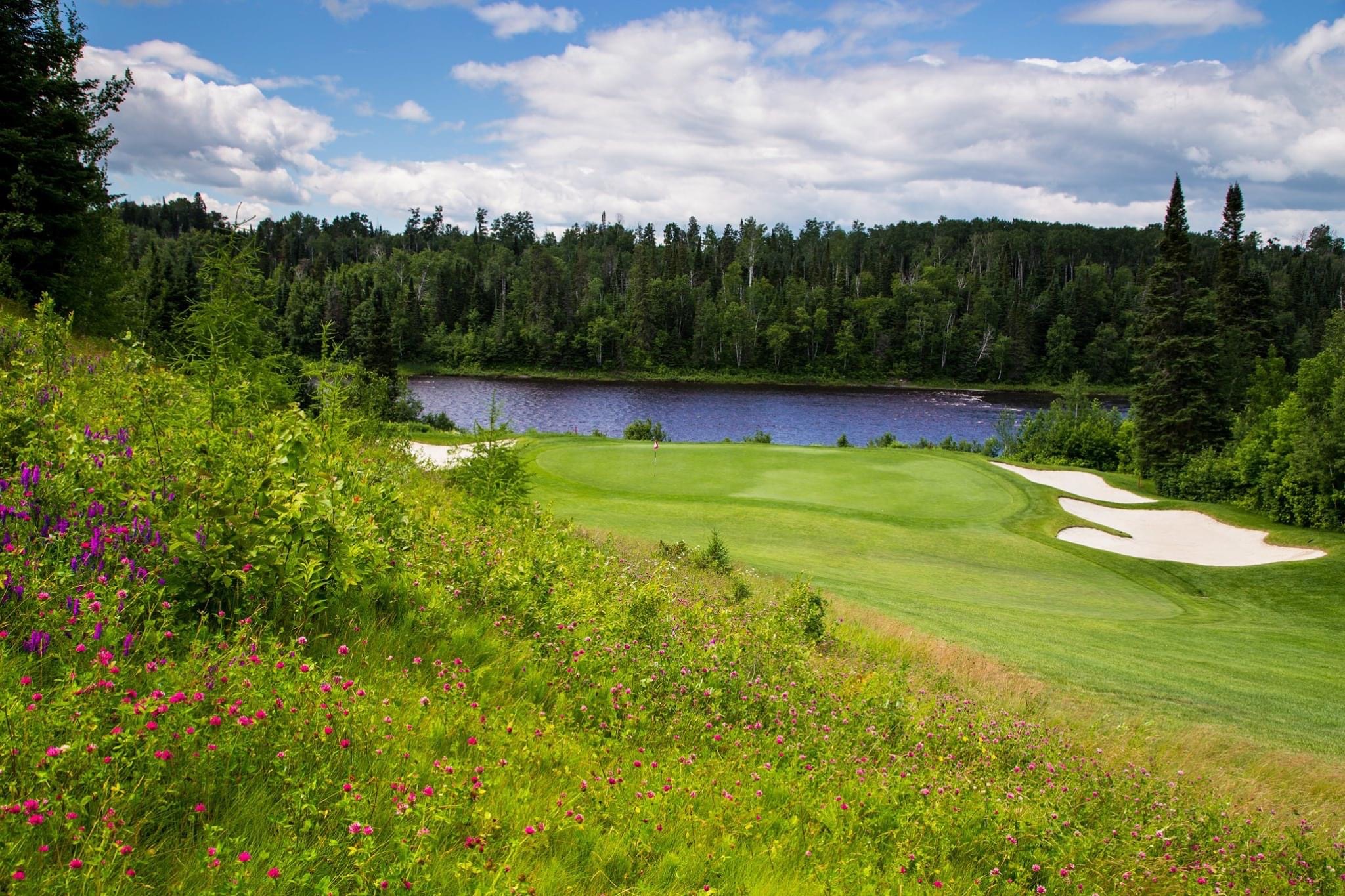 From the moment our members and guests arrive we want them to experience an atmosphere that is fun loving and laid back. The golf course is challenging. The views are breathtaking. The staff is welcoming and friendly. The clubhouse is inviting to everyone. The hospitality is second to none. The experience is memorable. A satisfying feeling should linger in your mind long after you leave the club.